Our Company
Service worldwide
Pinto Consulting GmbH is a multidisciplinary consultancy company specialising in international development, property research and valuation services, with permanent offices in Germany
Pinto consulting (previously Dr. Ricardo pinto stratagem consulting international) serves the needs of clients in Germany and internationally, primarily European union, South East Europe, CIS, Caucasus and central Asian countries
---
Experience
Our leading staff members offer more than twenty years´ of experience in their relevant fields with qualifications ranging from phd in socioeconomic fields to internationally recognised certification in management consulting (CMC) and property valuation (HypZert GmbH)
Our clients include the private sector; national, regional and local governments; international development agencies; and non-governmental organisations
---
Our Capability Statement can be downloaded here.
---
Our Vision
Responsibility
Pinto consulting is a private consultancy dedicated to the related themes of socio-economic development and property issues, both in transition economies and mature European economies.
Its vision is to help its development clients and their beneficiaries to achieve higher levels of prosperity and social cohesion. We assist our property clients to make well-informed investment decisions through quality research and impartial advice.
---
Approach
As a professional economic development, property research and property valuation consultancy, Pinto Consulting GmbH is committed to excellence in everything it does.
We combine our extensive country and sectoral experience with customised advice focusing on our clients' needs and priorities, in the delivery of appropriate solutions. Our approach is to customise our services to reflect our clients' priorities and to be transparent in terms of the resulting costs, timetables and deliverables.
---
Our People
DR. RICARDO PINTO
International development director
Dr. Pinto gained his PhD from the London School of Economics and Political Science (LSE).
He has over 20 years' worth of consultancy experience based on assignments in 40 countries in Central, Eastern and South East Europe, Commonwealth of Independent States, Africa and Asia. He has undertaken consultancy assignments for EC, OECD, UNDP, EBRD, ILO, ADB, World Bank, USAID, DFID, Danida, GIZ, etc..
His work involves cooperation with government institutions and business support organisations charged with stimulating private sector development (i.e. economic development, SME development, entrepreneurship, competitiveness, innovation, regulatory reform, regulatory impact assessment, business environment, regional development, local economic development, etc.).
He has extensive experience of creating strategies and action plans on the above themes. Dr. Pinto is a Certified Management Consultant (CMC) and a regular advisor to international organisations such as OECD and UNDP.

Email: r.pinto@pintoconsulting.de
Full CV: Download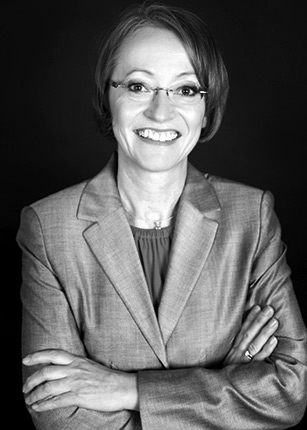 MS. GISELA MENKE
Property director
Ms Menke studied at universities such as Kiel, Hanover and London School of Economics and Political Science (LSE).
She has 20+ years of work experience that she gained both internationally in European countries as well as in her home country Germany. Ms. Menke worked for 8 years as a researcher and site research manager for two of the main British retail chains (John Lewis partnership and Tesco PLC) in the UK and in various European countries.
Subsequently she became a property valuer, working primarily for banks (HypoVereinsbank, Deutsche Hyp, Eurohypo, Corecd GmbH and Kenstone GmbH).
In 2001 Ms Menke was certified by HypZert GmbH according to ISO/IEC 17024 (CIS HypZert F/M/R).
She is qualified to undertake valuations in Germany and internationally, and is fluent in spoken and written German and English.


Email: g.menke@pintoconsulting.de
Full CV: Download